Oceansgate Phase 1 Plymouth
Offices • Environmental • Awards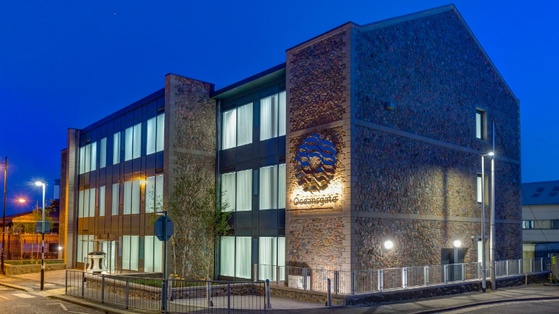 Red Twin Limited were appointed by the main contractor to aid in the design of this £7.7M office building intended to provide a world class enterprise hub for marine industries.
Phase one of Oceansgate offers a total of 2600 square meters of office and industrial space for up to 21 businesses at the edge of Devonport Dockyard, Plymouth.
Red Twin Limited provided assistance to the design team through the delivery stages of the project by developing robust construction details, and on-site testing. The building achieved a BREEAM Excellent rating.