North Somerset Enterprise and Technology College, Weston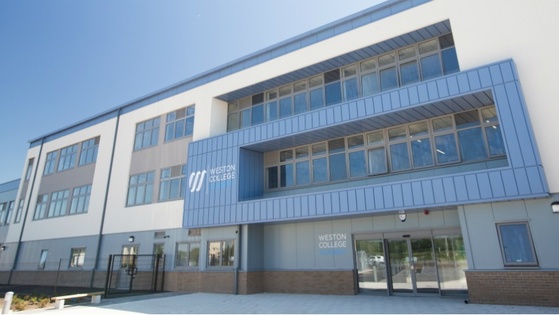 Red Twin Limited were appointed by the main contractor BAM to assist the design of this prestigious development in Weston-Super-Mare.
The new 6400 sq m building accommodates 700 students and is a specialist science, technology engineering and maths college. The building includes a purpose built floor dedicated to science, complete with "super-labs" and an external science terrace. There are also technology and enterprise spaces, sports hall, and lecture theatre.
Red Twin Limited provided assistance during the tendering process to assist securing the £12M project, and continued to assist the design team right through the design and construction stages, and undertook acoustic testing on completion.