Great Western Academy School, Swindon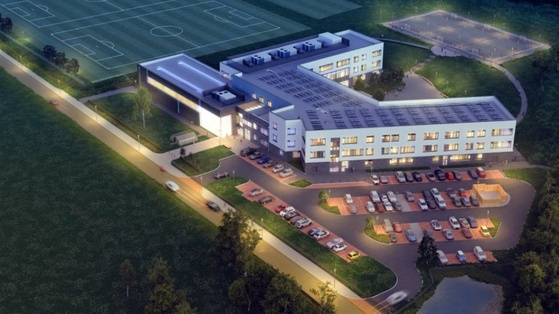 Red Twin were appointed by BAM Construction to assist this £21M scheme to provide a new 1200 place secondary school with 460 place VI form. The team were engaged by the EFA following a sucessful tender and engagement process.
When complete the school building will provide some 9350 sq m of accomodation to support their particular focus on business, enterprise and technology. The building is due for completion in 2018, and will provide state of the art facilities for IT, Science, Maths, Technology and the Creative Arts (Music, Dance, Drama). The sports facilities include a sports hall, external pitches and a multi-use games area.
The site is located in North Swindon close to the Tadpole Village development on an undeveloped site. Red Twin provided assistance to BAM during the tendering process, followed by a full acoustic design service.