Dyson Cancer Care Centre RUH Bath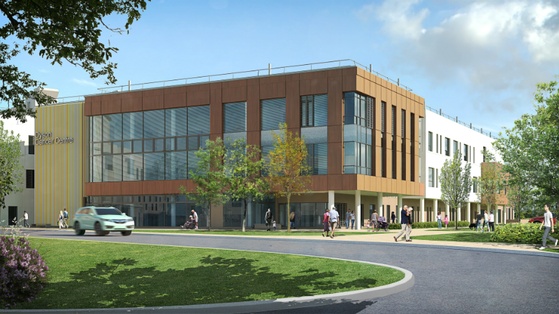 Red Twin Limited were appointed by the main contractor to aid in the design of this £20M specialist care building in Bath.
The building includes state of the art cancer treatment facilities including day care, outpatients and inpatient accommodation. There are also many support areas including a pharmacy, medical physics and an audiology calibration laboratory.
We provided full acoustic engineering services including noise surveying, building design and environmental noise modelling as part of the planning process.