Bitterne Park School Southampton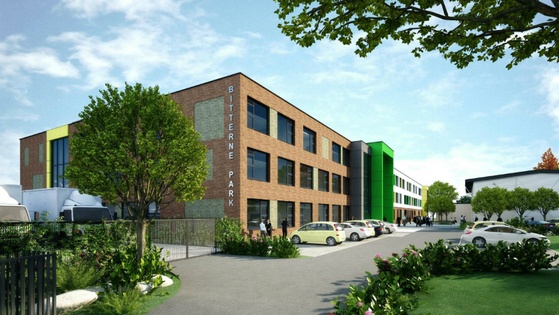 Red Twin Limited were appointed by the main contractor to assist from the bid stage for this project under the ESFA procurement framework.
We provided a full acoustic design service to develop the building design from concept to construction and on-site testing, and assisted with noise related planning matters of this £24M secondary school project.
The project provides new build super-block design with a large central atria, which increases the capacity of the school from 1500 to 1800 pupils.
The design achieved a BREEAM Excellent rating.