One Research Way, Plymouth Science Park
Awards • Building Design • Environmental Noise • On-Site Testing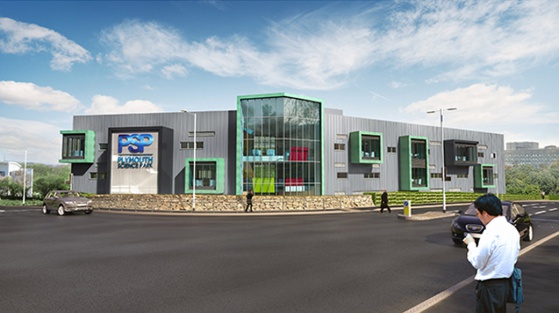 The project is a new state of the art three storey office building as part of the Phase IV of the Plymouth Science park.
Red Twin Limited were appointed by the main contractor BAM Construction to provide design advice for achieving suitable acoustic performance standards, and to demonstrate compliance with the client's requirements.
The site is exposed to moderately high level of traffic noise exposure from the local roads, and occassional increased external noise from the hospital helicopter.
The design incorporates attenuated natural ventilation openings, will achieve current acoustic requirements for CAT-A offices and will conrol reverberation using aethetically pleasing designs.
The project has won numerous awards including
RICS South West award for best commercial building 2017
Abercrombie Awards - Best Commercial Building (beating our other project Marine Station)