ESAM Carclaze Cornwall
Awards • Building Design • Environmental Noise • On-Site Testing • Research & Development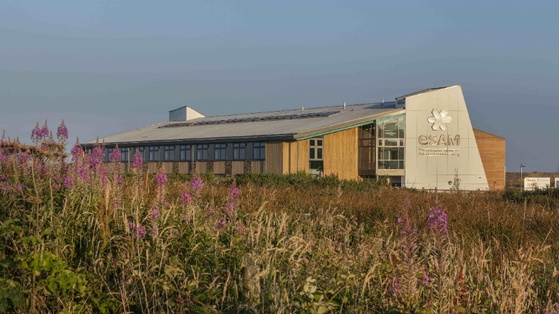 Red Twin Limited were originally appointed by the Cornwall Development Company (CDC) to assist the early stages of the design development.
ESAM is an accronym for Enterprise Space for Advanced Manufacturing, and the building houses 2300 sq m of industrial and office space for up to 32 businesses.
We were appointed by the main contractor to assist with development of the early designs to achieve appropriate performances relating to internal noise levels, sound insualtion between rooms and acoustic treatment. We provided a full acoustic design service which included ongoing assistance during construction and pre-completion acoustic testing.
The scheme received a BREEAM Excellent rating.
The building won the Cornwall Sustainability Awards "Best Contribution to the Build Environment" 2018.