Scape Greenwich Student Accommodation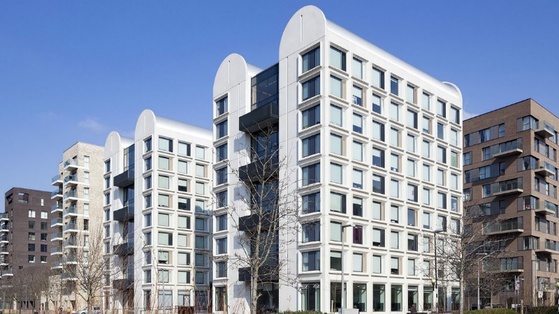 Red Twin Limited were appointed by Event Developments to assist the development through planning and with the outline acoustic design.
The development provides 280 student bedrooms for Ravensbourne College of Design in two 9-storey blocks above an open plan podium accommodating communal areas.
The communal spaces at ground floor provide multi-use communal areas, and there are individual study areas on the higher floors.
Red Twin Limited provided the initial on-site noise surveying, and full assessment of the building envelope and form to mitigate the external noise from the bedrooms. Our involvement extended to providing outline design input for the separating structures between bedrooms, and an outline design of the communal spaces.
The building was shortlisted for the Housing category of the New London Architecture Awards 2014.