The Point, Exmouth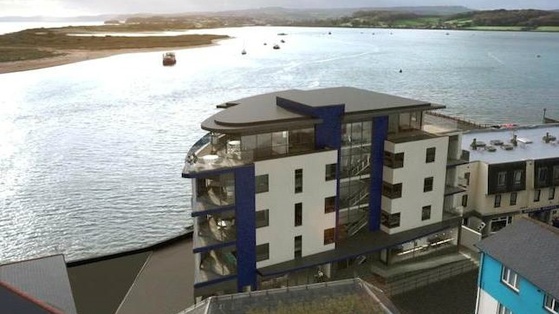 Red Twin Limited were appointed by the main contractor Midas Construction to assist with the design of this mixed use development at Exmouth Quay.
The development includes 14 high specification residential units over 4 storeys, and 3 commercial units at ground floor. The site is well located overlooking the estuary with direct frontage to the sea front.
The acoustic design was required to exceed the building regulations standards by 8 dB. In conjunction with Exeter based architects GJR, and Midas we developed the acoustic design and provided full support during the construction and procurement stages.
We provided pre-completion testing to demonstrate compliance with the building regulations, and achieved the targeted 8 dB improvement.