The House, University of Plymouth Performing Arts Centre
Education • Modelling • Awards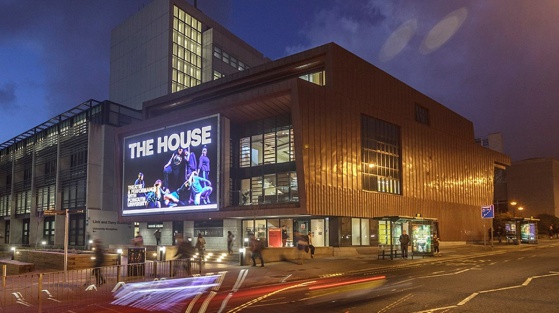 The new performing arts centre known as The House accommodates a 220 seat auditorium, dance studio, rehearsal room and teaching areas together with a double height foyer and office space.
Red Twin Limted were appointed by the main contractor Midas Construction to provide a full acoustic design service which included assisting the design to achieve an onerous set of Employers Requirements, ongoing review during construction and pre-completion acoustic testing.
The building is situated adjacent to Drake Circus in the cente of Plymouth, and next to a busy bus stop. We used our expertise to maintain a natural ventilation solution whilst satisfying onerous internal noise limits.
The building won the 2014 Abercrombie Award - Best New Building (beating our other shortlisted project Cargo2)