Clifford House Student Scheme Exeter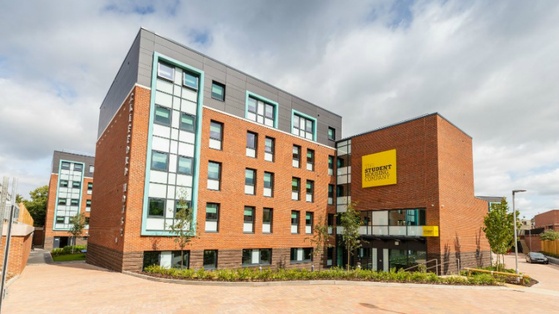 Red Twin Limited were appointed by the main contractor to assist developing the technical design, discharge of noise related planning matters, ongoing support during construction, and pre-completion testing.
The project included 312 student bedrooms in 6 blocks ranging between 4 and 6 storeys. The rooms are in a mixture of studio and cluster flats, with communal spaces which include study space, communal rooms and a gym. The brownfield site is adjacent to Exeter City football stadium and bounded by a train line which affected the design of the building envelope.