​Hayle Marine Renewables Business Park, Cornwall
Building Design • Environmental Noise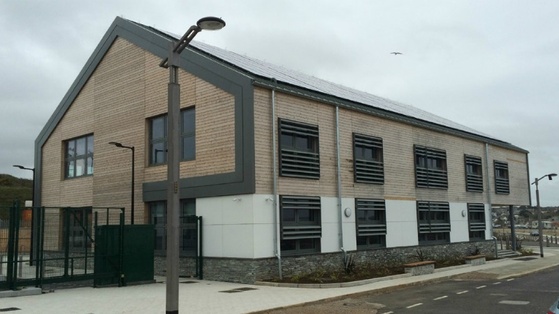 The project is an ERDF funded 2600 m2 zero carbon business park comprising multi-tenanted commercial workspaces, offices, workshops, storage units, exhibition space and parking.
Red Twin Limited for originally appointed by the client, The Cornwall Development Company to provide early assistance with planning and input to gain enrvironmental credit under the BREEAM scheme.
Subsequently we were appointed by the main contractor Midas Construction to assist with the design development to achieve a suitable acoustic performance for the various uses of the project and to demonstrate compliance witht the BREEAM criteria.